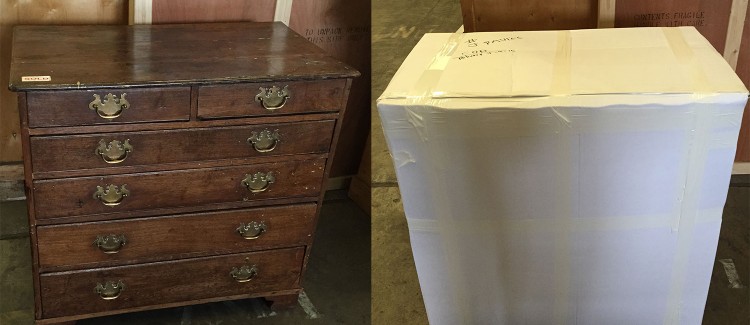 We at Dumond Moving & Storage are London's antique removals experts. Customers come to us for antique removal services because of our attention to detail. This starts with the planning of your move and continues during the safe packing of your collection. All members of our team are trained in the handling of antiques, plus we have our own fleet of well-maintained lorries to handle the transport. During the transport, your antiques will be kept secured.
Our antique removals service covers the following:
• Antique furniture • Grandfather clocks • Barometers • Chandeliers • Vases • Sculptures and statues • Mirrors • Ornaments • And more
To discuss your removal requirements and the antiques you need to transport as part of the move, please contact us today.