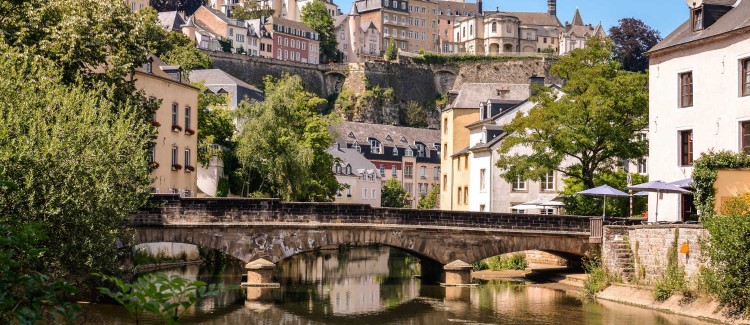 UK to Luxembourg, Weekly or direct truck, nice and simple
Planning a move to Luxembourg? This little country, surrounded by Belgium, France, and Germany, is a surprising gem of scenic rural living. For the outdoor adventurer, there is everything you could ask for—soaring cliffs, rushing waterfalls, and dense ancient forests. Ranked as one of the top three countries in the world for wealth (and for wine consumption), most people know Luxembourg as a banking center of Europe. But once you're living here, you'll never run out of amazing weekend trips.
Luxembourg City, the country's capital, is a fairytale of Old World charm. Sprawled across two scenic gorges, the city is full of twists and turns, with a new discovery around every alley corner. Nearly one-third of the city is greenspace, and modern architecture blends seamlessly with heritage protected sites, making this cosmopolitan destination a truly eclectic city. Known as one of the most relaxed cities in Europe, simply walking around and enjoying life is the local pastime. Luxembourg City offers an array of posh restaurants and dance clubs to fill out your night life. Over 70% of the residents are foreign, so though it may seem small, you get a truly multicultural experience.
Outside the city, the scenery of Luxembourg will feel like you are traveling through a movie set. From medieval abbeys to the towering alps, it's hard to turn your head and not see something breathtaking. Take a day trip to Vianden Castle in northern Luxembourg, which is considered one of the most beautiful examples of gothic architecture in Europe. Or visit the cliffs of Petrusse Park in the Alazette Valley, which channels classic Romanticism with it's bizarre rock formations and graceful bridges.
Moving to an EU country is much different than moving somewhere within the UK. The experts at Dumond can take care of every detail, from packing your items properly to handling documentation and delivering your items safely to Luxembourg. We pride ourselves on our professional service and our ability to customize to our clients' needs. Let us relieve the anxiety of moving so you can enjoy the start of your new adventure.