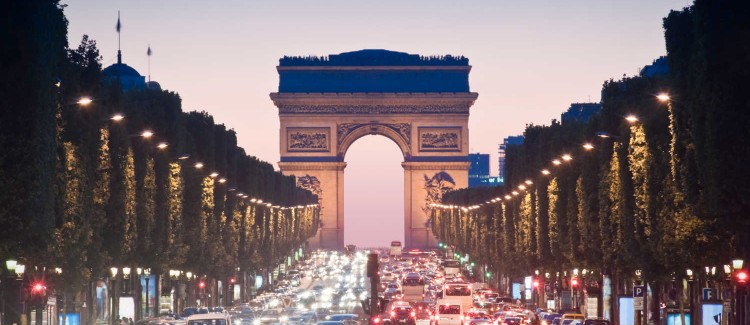 Planning a move to France? Internationally known as a bastion of taste and class, France is not only a hotbed of culture but it's also one of the most varied and beautiful countries in the EU. From graceful urban centers, amazing art, and beautiful music to the gorgeous countryside where some of the most sought after products in the world are created, there is a reason France has remained a destination for dreamers and connoisseurs.
Some of the most dramatic, moving scenery in Europe is located in the French Alps. Mont Blanc, the tallest mountain in Europe, towers over the French-Italian border, and Gorges du Verdon, surrounded by mountains in the Alpse-de-Haute-Provence, is considered one of the most breathtaking gorges in the world, with turquoise waters and breathtaking glacial rock formations. Sunbathe on the white pebble beaches of Normandy, or take a holiday in the sparkle of the French Riviera. With four famous wine regions to explore—Champagne, Burgundy, Bordeaux, and the Loire Valley—a wine lover will never run out of weekend trips to take.
Of course, the city the world flocks to is Paris, with its plethora of museums and grand avenues. And it's true—for world-class dining, once-in-a-lifetime shopping, and incredible museums, you can't beat Paris. But Lyon, France, is often overlooked, and it shines when it comes to amazing restaurants and wine. It even has its own Notre Dame basilica, which locals will defend as even prettier than the one in Paris. Marseille, a sunny port town in Southern France, has sat at the crossroads of culture for hundreds of years. Stroll down La Canebiere, the city's main avenue, and spend the day shopping, eating, and admiring the colonial architecture.
Moving to an EU country is much different than moving somewhere within the UK. The experts at Dumond can take care of every detail, from packing your items properly to handling documentation and delivering your items safely to France. We pride ourselves on our professional service and our ability to customize to our clients' needs. Let us relieve the anxiety of moving so you can enjoy the start of your new adventure.