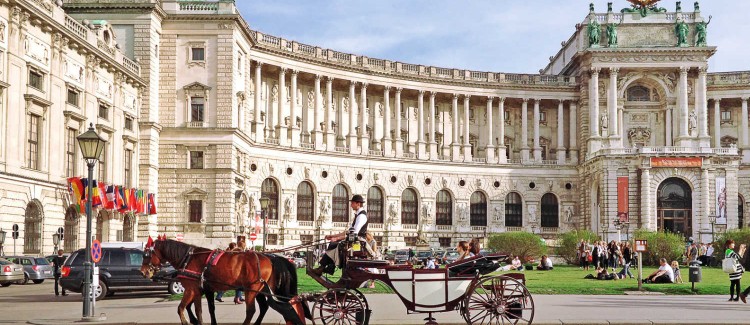 Planning a move to Austria? This beautiful country right in the center of Europe offers one of the highest standards of living in the world. From bustling back streets in graceful Vienna to isolated alpine meadows high up in the mountains, Austria is the destination for anyone looking to combine gorgeous natural landscapes with continental urban amenities.
For those who want to fill their free time with adventure and the great outdoors, the Central Austrian Alps offer some of the finest hiking and skiing in the world. Even if you live in the middle of the city, you're only a quick car or bus trip away from amazing waterfalls, sparkling alpine lakes, and breathtaking mountain vistas. After you're all settled in, be sure to make time to visit Grossglockner, Austria's highest mountain and the gem of High Tauern National Park. Treat yourself to a cable car ride from Innsbruck to the Nordkette and enjoy the striking panoramic views high above the snowy peaks, or visit Austria's highest waterfall at Krimml Falls in Salzburg.
If you prefer more urban entertainment, you can never go wrong with Vienna, the city shaped by the Hapsburg Empire. Aside from the amazing architecture, Vienna boasts one of Europe's best club scenes. Check out Gurtel Ring Road, where you'll find gorgeous clubs and bars hidden under the subway. Or spend your weekends enjoying the famous historical coffeeshops of Vienna, like Cafe Sperl and Cafe Hawelka, where some of the greatest minds in European history sharpened their wits. And don't discount the other city centers of Austria. Celebrate a grand musical tradition in Salzburg, the birthplace of Mozart, or check out the medieval town square of Hauptplatz in the center of Graz.
Moving to an EU country is much different than moving somewhere within the UK. The experts at Dumond can take care of every detail, from packing your items properly to handling documentation and delivering your things safely to Austria. We pride ourselves on our professional service and our ability to customize our services to our clients' needs. Let us relieve your anxiety about moving so you can enjoy the start of your new adventure.