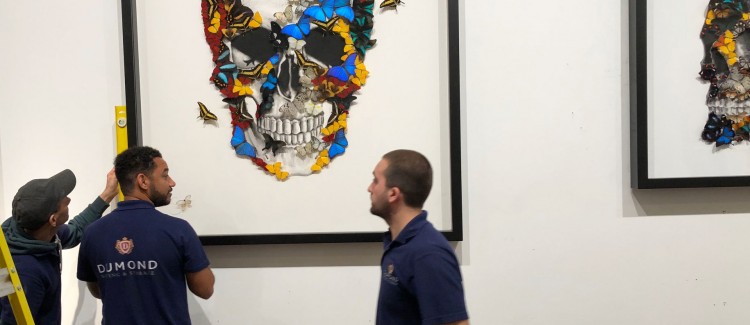 The art of moving art, takes time to learn and it's not for everyone
The materials, shapes and sizes of an art work can be so varied and unique, it requires a creative mind to work out how to safely move it.
We have extensive experience handling paintings, sculptures, and other delicate items. At Dumond, our team of movers can handle the relocation of a full gallery as well as a few pieces from a private collection. All members of our team are trained in fine art removals, and we build customised crates that offer maximum protection of your collection while it is being handled and transported.
Our fine art removals service is available as a bespoke service or as part of our main house removal service. Call today to find out more and to get a quote.