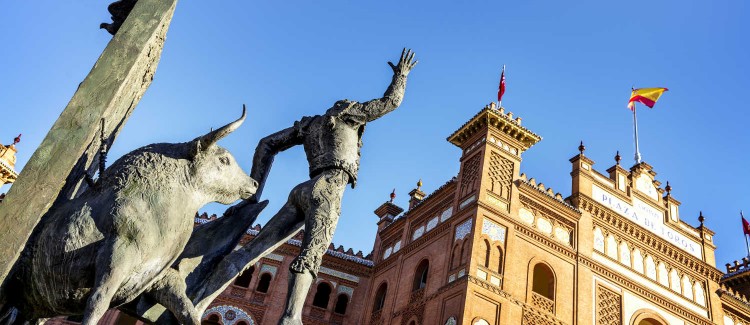 Planning a move to Spain? The low cost of living and affordable real estate market has made Spain a popular destination for expats. Whether you long for hot climes or cool breezes, there's a place for you in this expansive, eclectic country. People come for the wine, the weather, and the food, but they stay for the laidback attitude. This is where the siesta was invented. In Spain, life is meant to be enjoyed. The diversity of environments in Spain is truly amazing. You can have a drink by the seaside and an hour later be driving through the mountains. Spain is actually the second most mountainous country in Europe. The northern part of the country has exceptional vineyards. La Concha in San Sebastian has the reputation of being the best public beach in Europe, not just the country. And history is everywhere, from the aqueducts of Segovia to the running of the bulls in Pamplona.
Madrid and Barcelona are both major cultural centers of Europe, full of fashion, art, music, and international business. Madrid, Spain's capital, is full of elegant boulevards and beautiful parks. The nightlife, however, is unpretentious, and the bars are welcoming. Barcelona, by comparison, seems a little more modern than Madrid, with exceptional contemporary architecture everywhere. In particular, Barcelona loves Antoni Gaudi, a Spanish architect who revolutionized Catalan Modernism, and his buildings are all over the city. One of the most popular attractions is the Gaudi-designed Sagrada Familia Cathedral, a fantastic fairytale building that has been under construction since 1882. But if you're a fan of Gaudi, be sure to also check out the Park Guell, which houses many of Gaudi's sculptural designs, and his beautiful Casa Mila, an arts venue.
Moving to an EU country is much different than moving somewhere within the UK. The experts at Dumond can take care of every detail, from packing your items properly to handling documentation and delivering your items safely to Spain. We pride ourselves on our professional service and our ability to customize to our clients' needs. Let us relieve the anxiety of moving so you can enjoy the start of your new adventure.