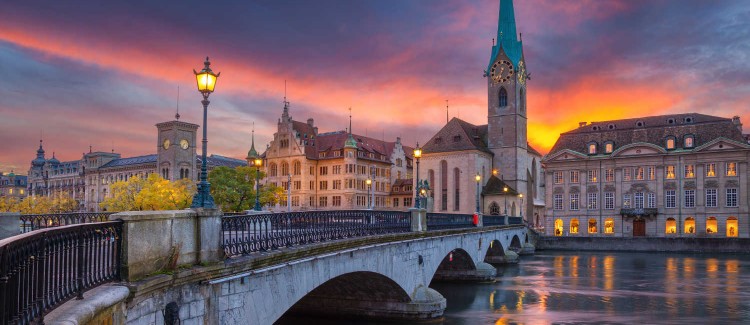 Weekly services or direct trucks to Switzerland! Simple and easy
Regardless of the size of your move, we're confident that we can offer competitive rates to all parts of Switzerland. At Dumond, we run our own fleet of vehicles and we have a team with many years of experience in handling everything from pianos, fine art, and antique furniture.
We have two types of moving services to Switzerland:
Direct Service - Dedicated vehicle to load your goods and go direct to deliver in Switzerland. Groupage Service - Shared large trucks that go and come from Spain every two weeks; your goods will be delivered within 14 days of collection.
More About Switzerland:
Planning a move to Switzerland? In the most mountainous country in Europe, the Swiss Alps provide incredible opportunities for outdoor adventure. Hiking, skiing, climbing—whatever you love, you're getting the best in the world here.
Zurich, a global center for banking and finance, is a cosmopolitan world center of culture. Stroll along the riverfront for medieval promenades, or grab a drink at the famous Cabaret Voltaire, the birthplace of the Dada art movement. Modern art and medieval masterpieces live in harmony in this bustling urban center. Geneva, on the southern border next to France, is full of French influence in both architecture and cuisine. It's the headquarters of the United Nations and the Red Cross, giving the city a strong international flavor that combines many cultures into a beautiful collage of restaurants and museums. Of course, be sure to stop by a Swiss chocolatier, but once you've gotten your sweets fix, check out the Les Paquis neighborhood, which is full of bistros and galleries, for truly unique, funky shopping.
Skiing is king in Switzerland, and there are many fabulous resorts to explore, like St. Mortiz and Grindelwald. Lauterbrunnen offers not only skiing but several impressive waterfalls and cascades as well. Water sports and boating are also very popular in this adventurous country. Lake Geneva has several beautiful small towns that offer incredible views. Lake Constance, which border Germany and Austria is known for incredible water skiing, and Lake Lugano offers a blend of Swiss–Italian culture in a picturesque setting.
Moving to an EU country is much different than moving somewhere within the UK. The experts at Dumond can take care of every detail, from packing your items properly to handling documentation and delivering your items safely to Switzerland. We pride ourselves on our professional service and our ability to customize to our clients' needs. Let us relieve the anxiety of moving so you can enjoy the start of your new adventure.