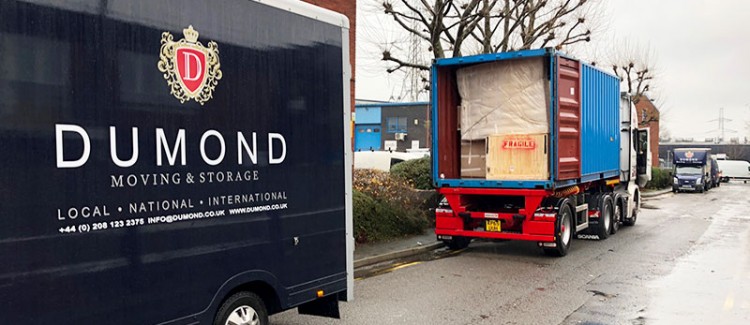 Do you have items you need to send abroad? Our shipping services can help.
Dumond Moving & Storage has extensive experience providing shipping services to countries around the world. You can ship a single item or multiple items. In fact, we can arrange shipping for all the contents of your home if required.
We can also handle all customs paperwork, if necessary, as well as the packaging. The options with our shipping services include the following:
• Road - ideal for any size of load anywhere in Europe • Sea - a cost-effective solution if you're shipping outside of Europe • Air - perfect for small deliveries, particularly if you need it to arrive quickly
Get a free, no-obligation quote for our shipping services today.