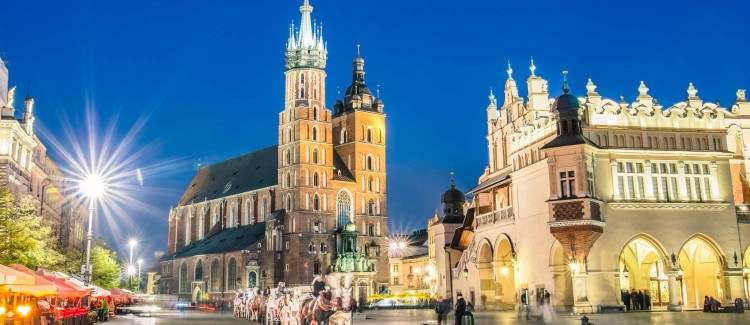 Weekly services or direct trucks to Poland! Simple and easy
Regardless of the size of your move, we're confident that we can offer competitive rates to all parts of Poland. At Dumond, we run our own fleet of vehicles and we have a team with many years of experience in handling everything from pianos, fine art, and antique furniture.
We have two types of moving services to Poland:
Direct Service - Dedicated vehicle to load your goods and go direct to deliver in Germany. Groupage Service - Shared large trucks that go and come from Spain every two weeks; your goods will be delivered within 14 days of collection.
More About Germany
Planning a move to Poland? With a fast-growing economy and a low cost of living, Poland is becoming increasingly popular with expats. Not many foreigners are familiar with the variety Poland offers, but with beautiful northern coastlines, glacier-carved lakes, and densely forested mountain ranges, this diverse country offers many unique places to live and explore.
The capital of Poland, Warsaw, is a huge modern city with all the desirable urban amenities and a cosmopolitan atmosphere. If you're into classy nightlife, fine dining, or a rich art scene, Warsaw won't disappoint. If you prefer a more medieval feel, Wroclaw will transport you with its 100 picturesque bridges spanning several islands. Here you'll see amazing examples of Gothic and Baroque architecture, and the cultural influences of Austria and Germany give Wroclaw a wonderfully complex flavor. Krakow, the former medieval capital, dates back to the 7th century and features incredible Renaissance, Baroque, and Art Nouveau architecture; it has traditionally been the Polish center for arts and education. And finally, there's the lesser known city of Lodz. Lodz is actually the second largest city in the country and the hub of the Polish film festival. This is a huge spot for artists and music, and the wild nightlife upholds that reputation.
In the little Krakow suburb of Wieliczka, you'll find one of Poland's most popular destinations, the ancient salt mines. Over 300 kilometres of caves and halls feature incredible cathedrals and art carved right into the salt walls, and it is an experience you'll never forget.
Moving to an EU country is much different than moving somewhere within the UK. The experts at Dumond can take care of every detail, from packing your items properly to handling documentation and delivering your items safely to Poland. We pride ourselves on our professional service and our ability to customize to our clients' needs. Let us relieve the anxiety of moving so you can enjoy the start of your new adventure.