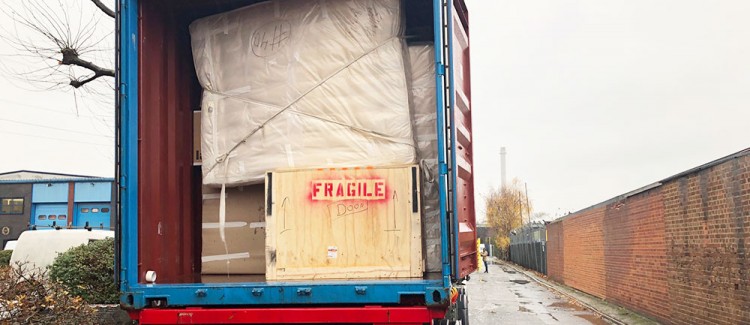 Moving to a new home is a complex and challenging operation, and moving overseas adds an additional layer of complexity. At Dumond Moving & Storage, we understand the unique challenges of overseas moves and have the expertise to make your move a success.
We have extensive experience with international moves, and we know that the security of your belongings and the reliability of our service are of paramount importance. That's why we only work with trusted overseas partners to handle the international leg of the move. You can rest assured that your belongings will be in good hands throughout the entire process.
In addition to our trusted partners, we can also take care of all the packing to ensure your belongings are ready for the journey. Our team of experts will carefully pack and label each item, so you can be confident that everything will arrive safely at your new home.
We understand that every move is unique, and that's why we provide personalized service to each of our clients. Our team of professionals will work closely with you to understand your needs and preferences, and we'll do everything we can to make your move as stress-free as possible.
At Dumond Moving & Storage, we take pride in what we do and are always seeking to improve and perfect our services. We love our job, and we're committed to providing top-quality service and competitive pricing. If you're planning an overseas move, contact us today to learn more about how we can help make your move a success.